Καλώς όρισες

14.10.2019
Game Update 15.10.2019 [done]

Dear Settlers,
Update: We need to extend maintenance for approximately 2 hours.
A game update is scheduled for Tuesday.
During this time, the game will be closed.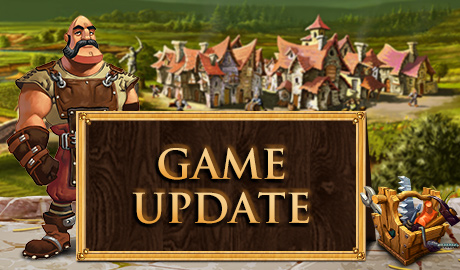 Day: Tuesday, October 15th
Game World: Closed
Start: Approx. 09:00 EEST
End: Approx.

13:00

15:00 EEST

Adventures & Premium: Times will be extended
This update includes the currency conversion for Anniversary Event items, along with a script to exchange doubled blueprints and more! The change log can be found here.
Regards,
BB_Sious

08.10.2019
Change log 15.10.2019

Dear Settlers,
This update will feature the technical implementation of this year's Halloween Event, along with some bugfixes and more!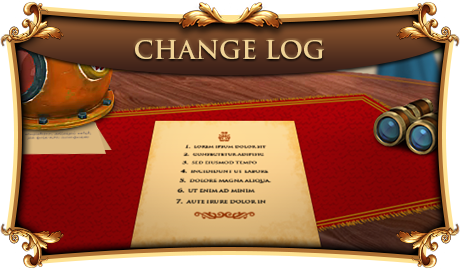 Read more about the upcoming version in our Change Log.
Happy settling,
BB_Sious

02.10.2019
Prestaging: Halloween Event

Dear Fans of the yearly spooking,
October has officially begun - with the start of the spooky month, we prepared a small "Trick or Treat"-Course!

Pack your bedsheets & rattling chains and prepare to haunt the >test server< by exploring ghastly figures and spooky places!

Happy haunting!
BB_Sious

25.09.2019
Comic Book Day

Dear Comic-Lovers,
Comic books are stories about interesting heroes and individuals that lead often action-packed lives.

Do you know a person who's a true hero? Maybe you can you think of your very own hero; what powers do they have and how do they help others? Share your creations in our >forum< and read some interesting comics and stories of our community!

Enjoy the Comics!
BB_Sious

05.09.2019
The Settlers - gamescom Trailer


05.09.2018
Chrome update: Flash player

Dear Settlers,
The latest versions of Chrome (69) deactivates the Flash plugin be default on all websites every time you close and open the browser.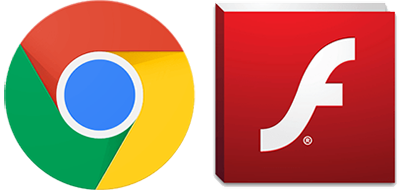 When clicking on "Play now", our website asks you to install Flash. Click on the "Flash player installation"-link. Chrome will ask if it shall activate the Flash Plugin. Click "yes" and enjoy playing The Settlers Online!
Happy Settling!
BB_Sious